Empowering Security with Concealed Weapons Detection
Discover Unmatched Security Solutions with Rivell's Collaborative Approach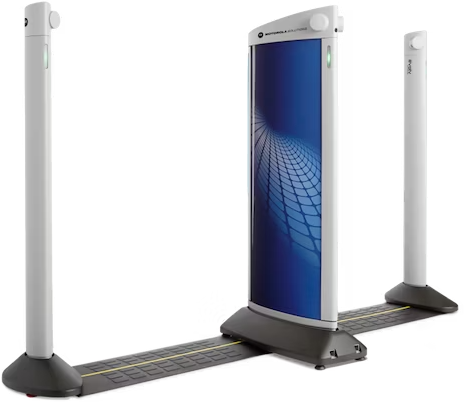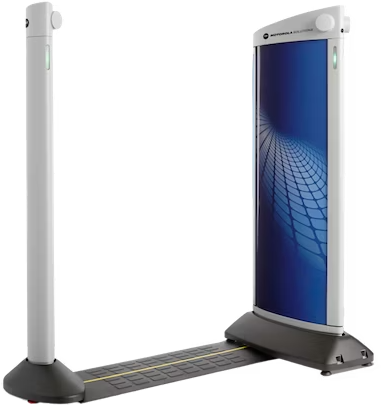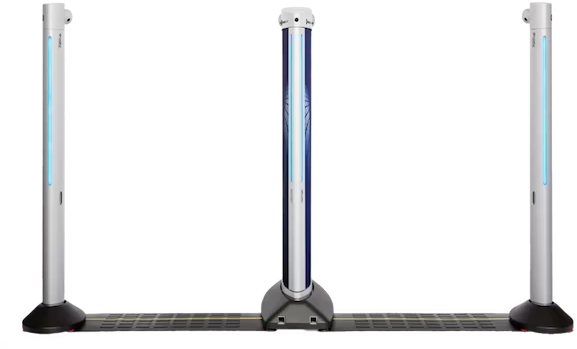 Unlock a Free Consultation with Our Expert Specialist
Streamline Threat Detection, Gun detection, Elevate Security, and Enhance experiences
CONCEALED WEAPONS DETECTION AND SCREENING SYSTEM
At Rivell, we prioritize offering our clients the most advanced security options available. Through strategic partnerships with industry leaders Motorola Solutions and Avigilon, we deliver innovative technology that meets the highest security requirements. Our collaboration with Motorola Solutions has enabled us to provide cutting-edge security solutions, including the Concealed Weapon Detection (CWD) technology powered by Evolv Technology.
Harness the Power of Concealed Weapon Detection (CWD) Technology
Our CWD technology is a crucial security tool designed to identify concealed explosives and weapons. Built to meet the most stringent security standards, the Motorola Solutions CWD product incorporates state-of-the-art sensors and advanced algorithms, enabling swift, precise, and reliable identification of hidden weapons. With its integration of Evolv Technology, our device utilizes advanced sensors and Artificial Intelligence (AI) to accurately detect even the smallest and most discreet weapons.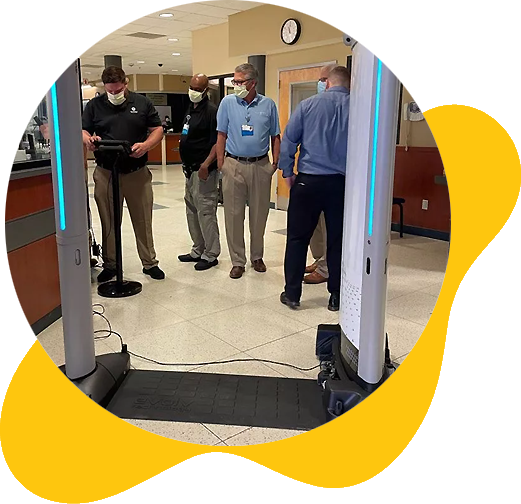 Real-Time Detection for Enhanced Security
One of the standout features of the Motorola Solutions Concealed Weapon Detection product is its real-time identification of concealed weapons, particularly in crowded and bustling areas. This capability empowers security officers to respond swiftly to potential threats, minimizing risks to public safety.
Dependable Performance and Versatility
Built to deliver consistent performance over an extended period, the Motorola Solutions CWD solution offers dependability and affordability for organizations of all sizes. It is designed to withstand continuous usage and operate effectively in various locations and scenarios.
Explore the Key Features and Benefits of CWD
CWD technology utilizes state-of-the-art sensors and advanced algorithms to accurately and reliably detect hidden firearms. Explore the essential components of CWD technology below:
Simplifying Security with User-Friendly CWD System
Experience the simplicity of the CWD system, enabling security staff to effectively use and manage the system with minimal training. Designed with a user-friendly interface, the operator is guided seamlessly through each stage of the scanning process by intuitive software. From scanner setup to initiating scans and analyzing findings, the software provides clear and straightforward instructions. With its plain and accessible interface, the CWD system ensures ease of use, allowing security personnel to efficiently carry out their duties with confidence.
Versatile Detection Methods
The CWD system incorporates multiple detection techniques, empowering security staff to effectively operate and manage the system with minimal training. Thanks to its user-friendly design, operators are guided through each stage of the scanning process by intuitive software. From scanner setup to initiating scans and analyzing findings, the software provides straightforward and easily understandable instructions. The CWD system ensures a seamless experience, equipping security personnel with the tools and guidance needed to carry out efficient and accurate security screenings.
Guarding with Trust and Confidence
Experience the non-intrusive nature of CWD technology, where security measures are both effective and respectful of individuals' privacy rights. With the ability to detect concealed weapons without compromising privacy, CWD technology provides dependable security for your organization. Particularly suitable for crowded spaces like malls and airports, its unobtrusive design minimizes disruptions and delays in public areas, allowing smooth movement and ensuring a positive experience for everyone. Embrace CWD technology for a seamless blend of privacy protection and robust security.
RAPID RESPONSE
Experience the speed and effectiveness of CWD technology, allowing for swift and efficient scanning of individuals with minimal disruption to foot traffic. Ideal for crowded public locations such as airports, sports stadiums, and music venues, CWD enables security staff to screen a larger number of people in less time. With its seamless operation, CWD optimizes security protocols while maintaining the smooth flow of activities in high-traffic areas. Elevate your security measures with the speed and effectiveness of CWD technology.
SEAMLESS INTEGRATION
Unlock the power of integration as CWD technology seamlessly integrates with your existing security systems, including access control and video surveillance, to deliver a comprehensive security solution. By harnessing Motorola's advanced capabilities to interact with other systems, you can ensure that your company's security procedures are well-coordinated, offering the highest level of protection. Through the integration of CWD with other security measures, your organization can establish a robust defense against potential threats, creating a complete security solution that leaves no room for compromise.
UNPARALLELED PRECISION
Experience the exceptional precision of Concealed Weapon Detection (CWD), one of Motorola's most reliable solutions. Harnessing cutting-edge technology and sophisticated algorithms, CWD systems swiftly and accurately identify potential risks. With its high accuracy rate, CWD empowers your company to take swift and appropriate security measures, ensuring the protection and safety of individuals. Embrace the power of high-precision CWD technology to fortify your defenses and safeguard against potential threats.
CUSTOMIZABLE SECURITY SOLUTIONS
Discover the flexibility of CWD technology, allowing for easy customization to meet the specific security requirements of diverse locations and events. With the ability to adjust sensitivity levels and create security zones, security staff can optimize the functionality and efficiency of the system in various situations. Empower your organization with customizable security options, ensuring that CWD adapts seamlessly to your unique needs and delivers enhanced protection where it matters most.
UNLIMITED SCALABILITY
Experience the remarkable scalability of Motorola's Concealed Weapon Detection system, capable of serving both small and extensive public areas. Regardless of the size or location of your organization, Motorola's CWD product can be seamlessly implemented, providing adequate security measures. Tailored to match the unique security requirements of your business, CWD technology ensures the utmost protection for your staff and clients. Embrace the unlimited scalability of CWD, empowering your organization with adaptable security solutions that deliver peace of mind in any setting.
Seamless, Convenient Security Journey
Enjoy a hassle-free experience with the CWD system as you effortlessly walk through without the need to empty your pockets or present bags for inspection. With multi-lane entrances, you can move alongside other visitors smoothly and uninterrupted. The CWD system operates in real-time, swiftly detecting potential threats and notifying operators through Avigilon Unity Video, ensuring a seamless and secure environment.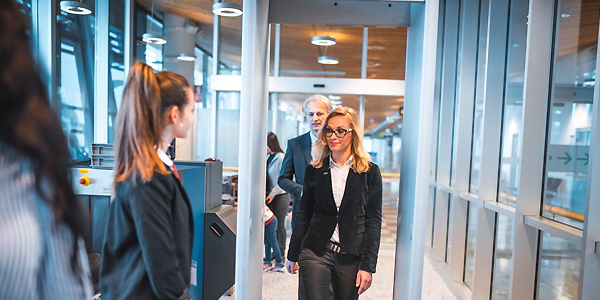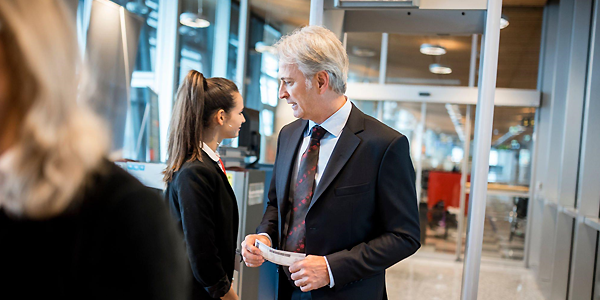 Effortless Deployment and Operation
Experience the simplicity of deploying and operating the CWD system, both indoors and outdoors. With its easy setup and mobility, the CWD system offers flexibility for various situations, ensuring streamlined security measures for entrances and events. Minimizing physical contact, this system enhances safety protocols. Equipped with real-time detection capabilities, security teams can promptly and accurately respond to potential threats. The CWD system's five sensitivity settings for different threat levels enable precise identification of threats, whether located on a person's body or within their bag.
Contact us today to learn more about Motorola Solutions' state-of-the-art CWD technology. Our CWD solution provides a robust security solution for your business, ensuring the safety and well-being of your clients and employees. Reach out now for comprehensive protection and peace of mind.